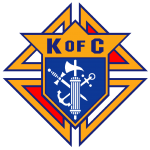 The Faith in action manual provides you and your council with information to both implement supreme recommended programs and create unique programs that help men to live out their commitment to the Catholic faith and their desire to serve family, parish and community. Woven within these four categories is the opportunity to share something that all generations and cultures within our organization seek in their membership in the Knights of Columbus. The Faith inaction model allows us to come together to share our faith, celebrate fraternity with our families, and do what we do best — stand shoulder to shoulder in service to our community and to defend life at all stages and in every condition.
To learn more, visit the Faith in Action Guidebook.
To learn more facts, visit the Faith in Action Fact Sheet.