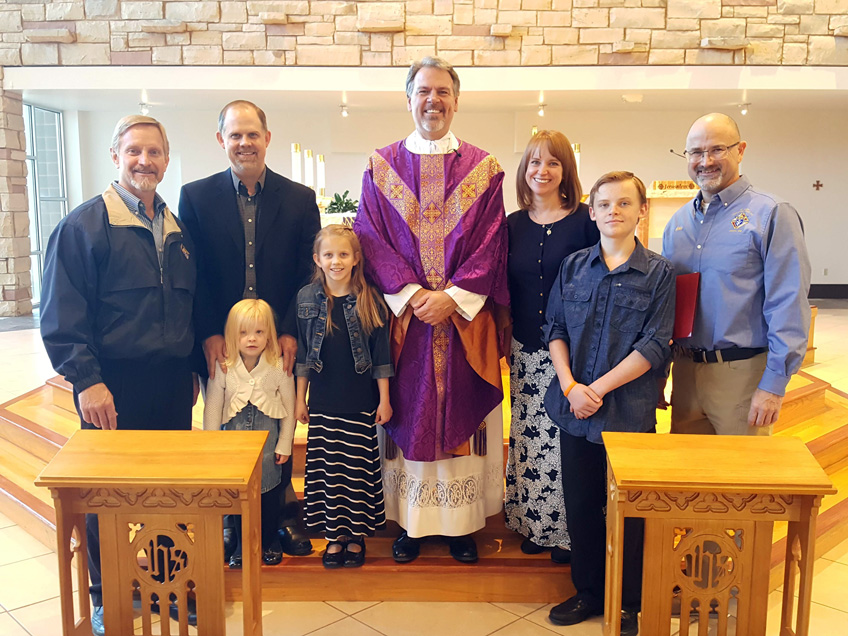 The family we'd like to recognize this month is the Lucas and Mary Pollice family.
Lucas has provided four Theology on Tap talks and two talks for our Fall Parish Mission. He is a co-founder of the St Mark Respect Life Committee, a Lector and consultant for RCIA. Mary has been a strong supporter and contributor at the Theology on Tap talks and their family has been involved with praying the rosary at Planned Parenthood in Colorado Springs. Christian is an altar server and Julia sings in the youth choir.
Please accept our gratitude for your hard work and commitment to our St. Mark parish community.