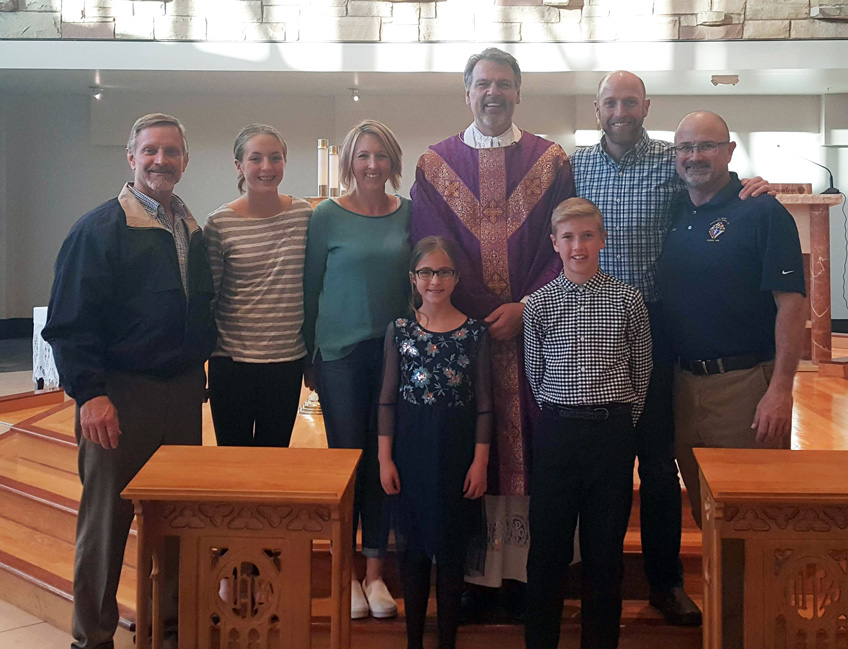 The family we'd like to recognize this month is the Eric and Amanda Windholz family.
Eric is currently a sir Knight and active in several functions in our council. Amanda, as a one of the founding members here at St Mark, currently serves as the Chair of the Pastoral Council and teaches youth group. Their three children Anna, Andrew and Bridget are all altar servers and Bridget sings in the youth Choir.
Please accept our gratitude for your hard work and commitment to our St. Mark parish community.